Products
Natural slate roofing
An American Slate roof lends distinction to any structure. With natural beauty reminiscent of the Earth's great mountain ranges, each piece of our handcrafted slate is unique from its conception. Your personal touch in selecting colors, textures and sizes and arranging them into the perfect pattern ensures your American Slate roof will be one-of-a-kind. Features exceptional durability, low-maintenance, non-absorbent with no sealant required, resists staining & acid rain for long-lasting beauty, discourages the growth of moss, algae & fungi, naturally eco-friendly, eligible for American Slate's limited 75-year warranty.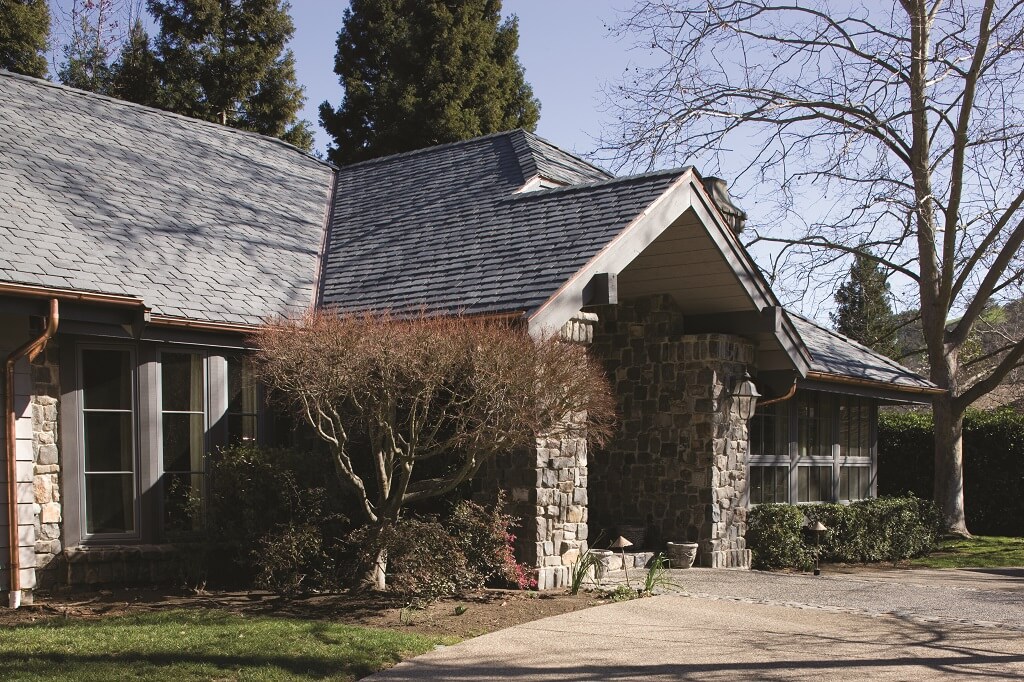 Looking for other colors?
See all of our Vermont colors from our subsidiary Vermont Slate Co.